HOW TO ACHIEVE A MODERN LOOK IN YOUR HOME WITH EXTERIOR AND INTERIOR MODERN DOORS?
Modern homes need modern interior doors! Have you ever walked into an apartment, a house, or an office that seems to be all modern and perfect, but something doesn't seem right and you can't quite figure out what it is? In most cases, it's the doors that are off, and this is a highly noticeable piece of the puzzle that everyone seems to disregard. Interior doors might seem like a trivial detail, but they greatly affect the overall appearance of
any room
.
The choices we make in interior design can add value to our home by making us feel comfortable and safe. Of course, we're not all the same, which is why customizing is important.  Here are some ideas that can help you make the right choice:
Let the light in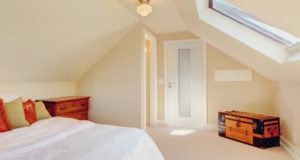 Dark, gloomy spaces don't exactly seem open and inviting, do they? And if you add lifeless and boring
interior doors
to your rooms, you probably won't be
full of energy
to take on the day (believe it or not, the colors that dominate your rooms heavily affect your
mood and energy levels
). Why not ditch those boring doors that make you feel detached and replace them with some
glass doors
to let the light in. Fiberglass
modern doors
can help you achieve that modern look you've been aiming for without making you feel cluttered and closed off. Letting some natural light into your house will make the rooms feel fresh and open, and it will certainly give you that energy boost you need on those
I-don't want-to get-out-of bed days
. And don't worry about privacy!
Fiberglass interior doors
are made to let the light in, not to invade your privacy. In addition, if you're looking to let some natural lighting in, but you still want your doors to complement the colors of your room, you can select modern doors that have one or two panels of
glass installed
. This will help you
brighten up spaces
where natural lighting is necessary and add
some color
to the overall appearance of your rooms.
Colors can help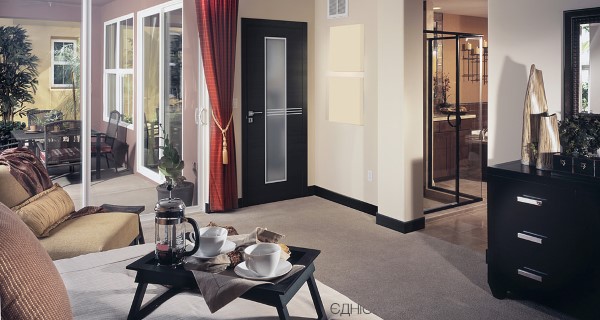 Fans of the traditional will pick out the usual
white or black interior doors
, and that is perfectly fine. The only thing to have in mind, no matter if your choice is
classic
or
modern design
, is to select
quality interior doors for yourself
. On the other side, there are those who want their rooms to be engaging and fun, which is why they prefer colored interior doors. In any case,
interior doors
can truly make a difference in your home because they can be used as a decorative tool that complements any style.
Modern colors
that liven up space will make the area seem more inviting and energetic. No matter if you're a fan of the classic
wooden doors
or you prefer other modern materials like
vinyl
, adding some color to your
doors
is the way to go if you want your home to make a statement.
One thing to have in mind when it comes to vibrant colors on interior doors is to make sure the colors don't clash with the rest of the room. Too many colors together can make you feel agitated and uncomfortable. You don't want your rooms to look like circus tents.
Patterns and designs do the trick
Apart from diverse colors, modern doors incorporate some very interesting shapes and designs that you can choose from. For example, geometric shapes and patterns have taken over interior design and there are many options for any style.
Wall decorations
and
geometric patterns
on carpets are just a few of the many ways we can accessorize our rooms. The best thing of all is that there are so
many modern doors
that apply the same concept.
Modern doors
with circles, squares, or straight cut lines, are only some of the many options you can go for. Much like with colors, the important thing is not to go overboard. No matter what style you prefer, it's always good to keep things moderate. Don't overcrowd your rooms with too many patterns. For example, if you choose to install doors with modern shapes, try to keep the rest of the room simple.
Comments are closed