Variety of Contemporary Interior Doors In Toronto And The GTA
When it comes to interior design, we all have personal preferences. Therefore, whether you're a minimalist, traditionalist, industrial, or all about contemporary we have a wide range of interior doors to style your room and make it look fresh. From wooden doors to glossy metal doors and all-glass doors, we guarantee there's a door for you.
Looking to add some color to your space? We have multiple shades and colors for you to choose from! There always will be a contemporary interior door that matches your interior design taste. In fact, there is also a range of wooden doors available to match all your needs. Achieve the exact look you are chasing after and let us help you find it.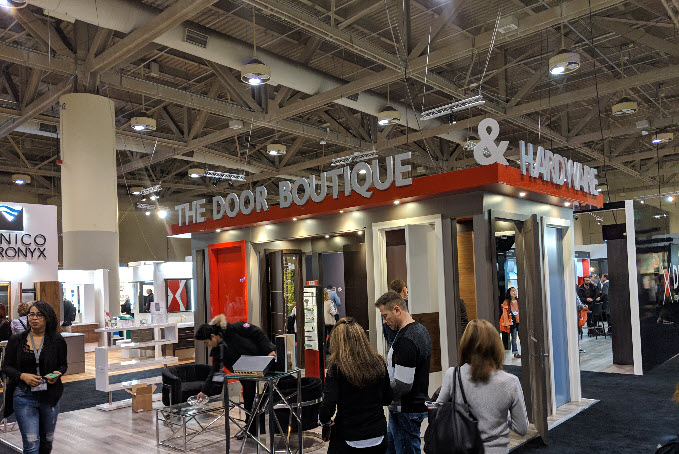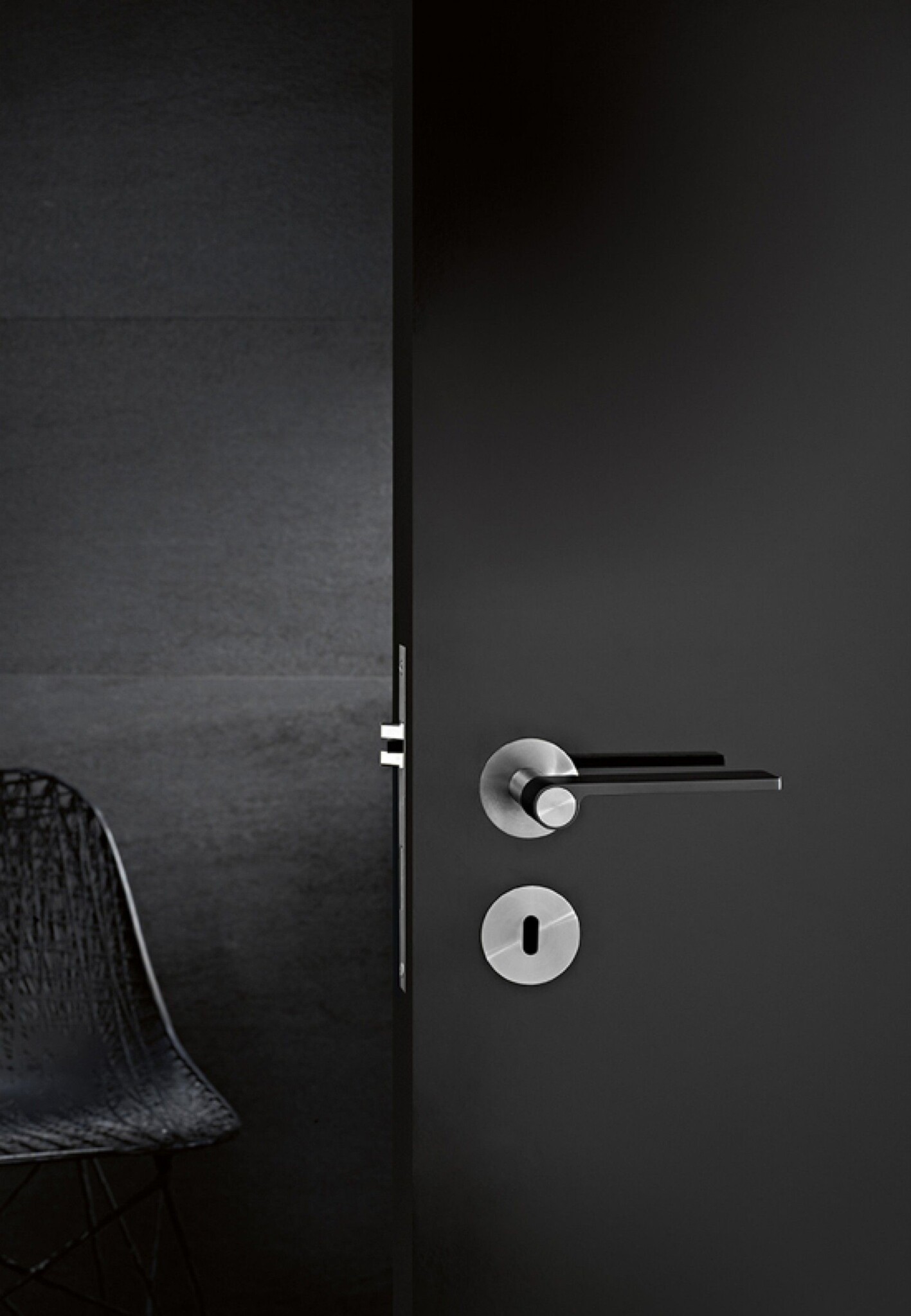 VARIETY OF CONTEMPORARY DOOR HARDWARE
Doors and Door hardware will always play a major part in any interior or exterior space. Make your door hardware shopping easy and fun with The Door Boutique. Door hardware is an essential part of interior design. While some may consider it to be a bit of an afterthought, the right door hardware can change everything. Wrong door hardware can completely ruin an otherwise seamless and cohesive look.
Here at The Door Boutique, we hope to help you with all of your contemporary doors and door hardware needs. A big variety of door hardware might be confusing but that's where our job starts. Pointing you in the right direction will help you find the perfect contemporary door for you. A contemporary door that will always look good, highly functional, secure with useful additions to any interior space. There's a reason why so many professionals choose to use our door hardware services. We hope you give us the opportunity to help you transform your doors and give your space a fresh look. The transformation process is relatively simple since all of our contemporary doors are user-friendly.
Concealed door systems.
Invisible doors lie flush with adjacent walls or wall panels, while still opening into or out of the room. Available and compatible with most of our door designs. The Door Boutique has become a name synonymous with high end interior doors and wall panels.
Available in custom sizes limited to 48" width and 11' height.
Dress them as you prefer – Paint/Wood veneer/Wallpaper/Resopal
System includes Tectus 3d hinges, aluminum jamb assembly, magnetic lock, sound barrier.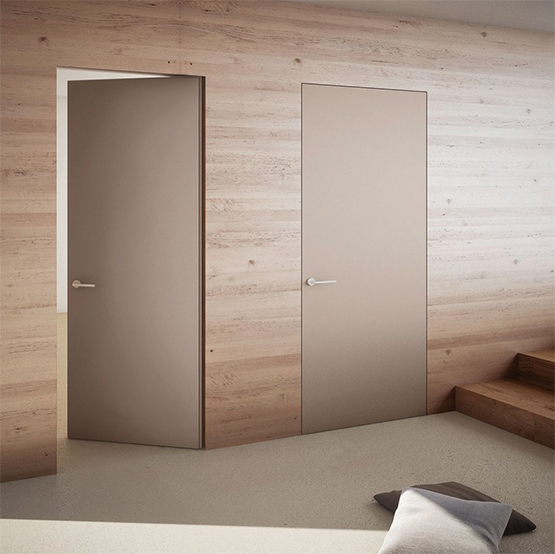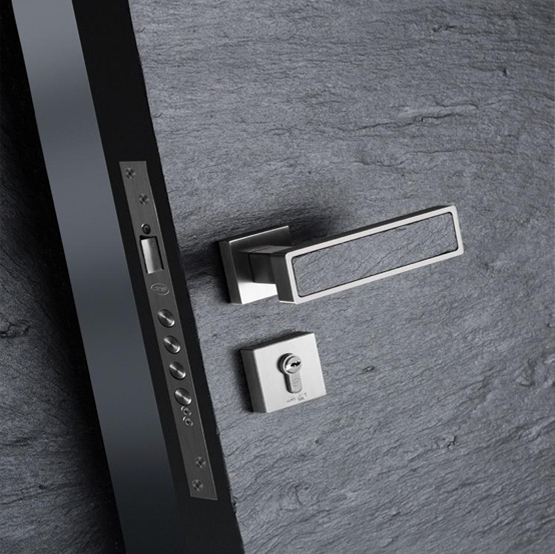 The Door Boutique now offers Resopal, residential and commercial surfaces on all of our door systems.
Resopal allows for a wide range of finishes in various textures such as metals, stones, plastics and woods. Available for the jamb, slab and casing application.
For a detailed list of finishes available please contact one of our experts.
Our interior doors combine the best in artisanal Italian design from Milan, and technologically-superior German engineering. Made with the finest materials, they are the perfect choice for architects & designers looking for premium products to take their creations to the next level.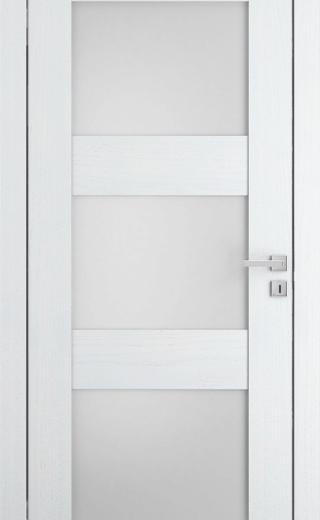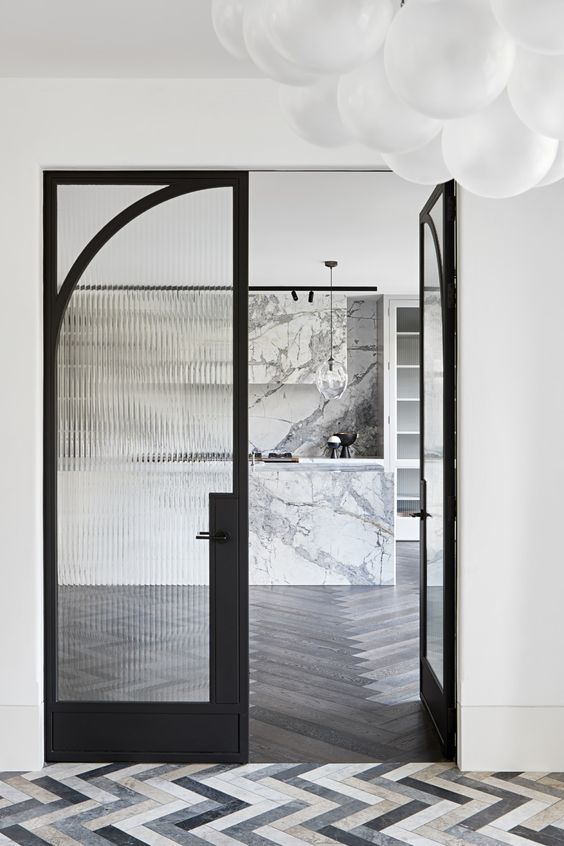 Built to Last
The concept of a door is simple but, without the proper hardware, operating the door will fast become a nightmare. The Door Boutique delivers only high-grade quality interior doors made from European materials. We often take it for granted how much work our doors do. All of our products function fantastically  and deliver cutting-edge European design with concealed hinges. Our mission is to bring you doors that last. We want your door to last as long as possible since it will be used on a daily basis. By choosing the right, high-quality door hardware, you will enjoy years of trouble-free use. It is always important to consider your style before choosing any of the products in our collection. Let us help you choose!
Concealed hinges allow for a flawless, clean design without sacrificing quality. Our products are going to have no problem functioning as regular hinged doors! Our doors collection includes high-quality and reliable doors that will improve and add value to your home interior design project. Everyone needs a contemporary interior door and exclusive door hardware in life. Browse through our collections today.
Contemporary Door Features and Options
You're not short of options at The Door Boutique. Once a design has caught your fancy, there's plenty you can do to customize it. When it comes to looks, you can choose a real or organic wood veneer, or a UV-hardening lacquer to perfectly match your interior design. If you want to add to the functionality, we have soundproofing and aluminum reinforcement options for additional privacy.
There's a lot to learn and consider when choosing a style! We have a blog for everything you might be considering. From keeping your doors in the best shape possible, how to choose your door color, interior design, Q&A and more!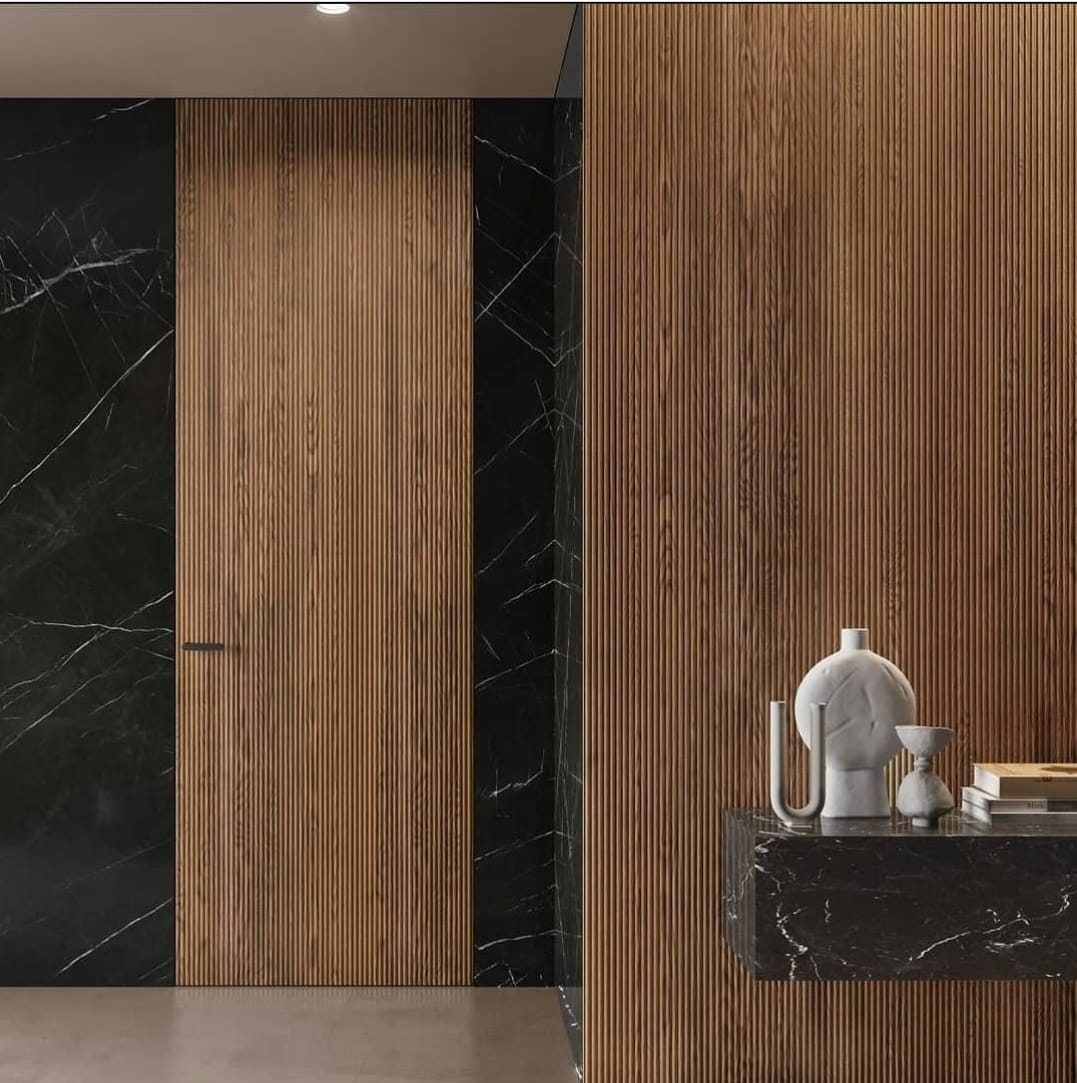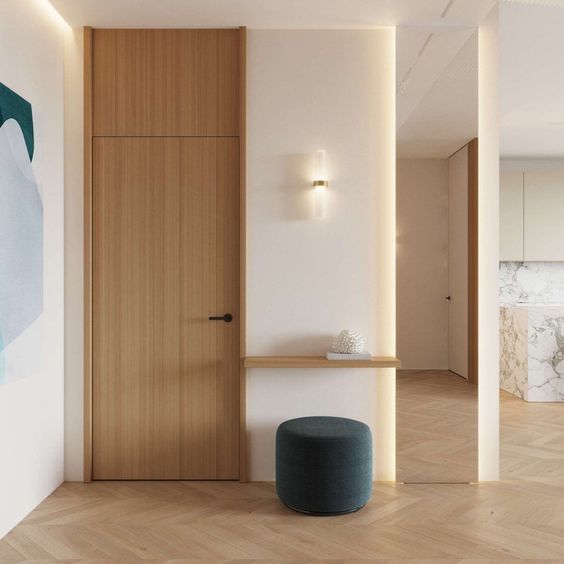 Contemporary Toronto Interior Doors
Interior design is so much more than just trying to find the right paint for the walls. Some design elements will have a profound impact on the overall appearance. For example, The Door Boutique has the best Toronto interior doors available in the market. Be ready for a new style and  for any space you choose to upgrade.
At the Door Boutique, you are going to be able to cut through all of the clutter in the market. Narrow down your Toronto interior doors options to match your specific style and your budget with us. Invest in the best doors available and finally get that look you've been aiming for.