Where to Install Shaker Doors in Your Home
Doors come in all shapes and sizes. While we often associate the style of our home with things like colors, furniture, and lighting, there is another feature that can make or break a room – the
doors
. In many cases, homeowners feel like buying new doors for their home will require a serious financial investment. This might be the case if you are planning on buying high-end products or if you have a dozen or more doors to replace. However, it's good to remember that there are more affordable options available and this affordability does not necessarily come at the cost of their quality.
Simple style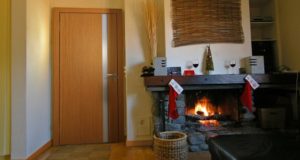 Shaker doors are known for their simple and classic designs. It is this simplicity that makes them suitable for any type of room. So, no matter the color scheme or theme, a
shaker door
will never look out of place. Today, there are even some shaker doors with just a touch of extra detail. So, instead of being completely plain, they have added panels and even glass inserts. The versatility of shaker doors is undeniable and cannot be compared with any other
type of door
.
Get creative
Although these doors usually come in white, they can be painted any color you like! Some of the most common choices include colors that "pop" or create a striking contrast with the rest of the colors in the room, or colors that allow the door to blend in. Either way, no matter what you choose, you can rest assured that your
shaker door
will be a worthwhile investment.
Where to install shaker doors
In many cases, people think of shaker doors as the kind of doors you would use on your cabinets. This is not the only thing they are good for, and there are plenty of other areas in your home that can benefit from this affordable and stylish addition.
Bedrooms: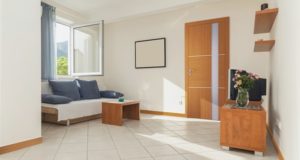 If you have young children, you will know how dirt and even damage can occur in literally every corner of your home. Installing expensive
interior doors
is often best when your children are a bit older and a bit more responsible. Until then, many responsible parents opt for something better suited to their budgets. Of course, property owners often find that they are pleasantly surprised by the quality of shaker doors. This means that
door replacement
is not necessary for the near future and it gives families more time to pick the perfect
luxury interior doors
for their home. If you have built-in closets, shaker doors are practical and they will help keep your bedroom look perfectly neat and tidy.
Bathrooms:
Your bathrooms are one of the most visited in your entire home. Even your guests will make at least one trip to the restroom when visiting. Therefore, you can expect your
bathroom door
to take a fair bit of use. Apart from use and the water factor, your bathroom is often one of the most neutral rooms of all in terms of décor. All the more reason to opt for a door that will not clash with the décor. A
light-colored door
also makes a small bathroom look larger and the color white is loved for its clean feel.
Kitchens:
Even if you have an open-plan kitchen, you can still make the most of
shaker style doors
by having them installed in your pantry! Pantries can sometimes get a bit untidy or they may simply look cluttered. Keep it all under wraps with stylish yet simple shaker doors. You can even install double doors if your pantry has a larger entrance. It's also a great way of keeping any uninvited guests away from your favorite snacks!
Laundry room:
Smaller rooms like your laundry room can also benefit from a simple and
stylish shaker door
. This door will mean that you don't have to frantically pack away all your laundry whenever guests are about to arrive. Just shut the door to your laundry room, entertain your guests, and you can pack all those clothes and linen away when you have the time.
At
The Door Boutique
, we are proud to offer a superb variety of
European shaker doors
. Whether your home has a more traditional or modern style, you will surely find the perfect shaker door for every room, right here. Apart from selecting the size you need, you also have the option of choosing between
wood
and
polyurethane foam
, depending on your needs and personal preference.
If you are not sure which doors are right for you, feel free to contact our expert team at
The Door Boutique
and we will be happy to offer professional assistance. Our shaker doors are of the highest quality with the stylish appeal of concealed hinges. Call
or visit our showroom for more details.
Comments are closed