Choosing between different interior door styles
The doors in your home or business are not only there to divide different spaces and offer privacy. They are also part of your overall décor and the door you choose could make or break that style and flow. Choosing the
right style door
for each room will certainly upgrade the overall look and feel of the property. Whether you are entertaining guests or clients, setting the right tone is what it's all about! Many times, we carefully select things like our entry and patio doors, but we don't give the remaining doors much thought. Here are some tips to help you choose between all the
different interior door styles
out there.
Modern doors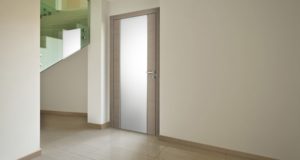 A
modern interior door
is known for its minimalistic design. In other words, like a room with a modern decorative theme, these doors have sleek and clean lines without intricate details. This means that they are not only stylish, but they will suit any room and decorative theme. They are also extremely easy to clean. High-quality modern doors are made from superior quality products which means that they are designed to stand the test of time. Regular use will cause cheap doors to fail but a
quality door
is made to handle plenty of use.
Shaker doors
Another option are shaker doors. While still stylish, they are known for being cheaper than their more luxurious counterparts. The lower price tag, however, does not make these doors inferior to other
high-quality doors
. Yes, there are some on the market that will not live up to expectations, which is why it's so important to ask the manufacturer about the warranties on their products.
Shaker doors
can be used anywhere in your home or business. They are beautifully simple which means that they will look great in any room.
Color
The color of your door is an extremely important choice. Shaker doors usually come in white, whereas other modern doors are available in various colors. There are many ways of
choosing the right color
. Firstly, you could opt for a particularly dark door so that it stands out against the lighter background. You could use a light-colored door if the room is decorated in a darker color. Both of these techniques help create a lovely contrast. Just make sure that the two colors look good together and do not clash. Take a look at your flooring or furniture and select a door that will work well to complement these two design elements. Some doors can be painted but, ideally, you want a door that you will not need to paint just because you redecorated the room.  If you are not sure, take a few photos of the room and ask a design expert for their opinion.
Hardware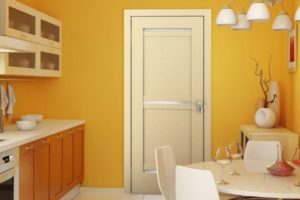 As important it may be to choose the right door, it's just as important to
select the right hardware
. Levers and doorknobs each offer their own pros and cons. Once you know which type you want, it's time to select the design and color. Take note of the theme of the room when making your choice. Some types of hardware have a more rustic or vintage theme whereas others are more modern. Remember, if you do end up changing the theme of the room in the future, you can replace the
doorknob
or
lever
for something more appropriate.
Bifold, French, Sliding, or Flush?
Bifold doors are hinged together and hung from a track. When you open the door, it folds over into itself. If you don't have room for regular swinging doors, this is a great solution.
French interior doors
are a style feature designed to be shown off. They are best installed in larger rooms like your living room, music room, or office. As for flush doors, they are perfect for anyone looking for the ultimate in simplicity. Affordable and flat, these doors add subtle style to any room.
Sliding doors
are also great if you don't have space for a door to open completely into a room. They are also used for closets and smaller spaces where a regular door simply won't do. When you need new interior doors for your home or office, don't settle for anything less than the best.
Contact The Door Boutique at
or visit our showroom for more details on our fine,
European designs
. Our team is always happy to offer expert advice regarding door types, styles, colors, and hardware.
Comments are closed