Advantages of concealed hinges
When ordering or installing a new door in your home or business, there are many factors that you will need to consider. Apart from the size, style, and color, it's also important to choose the appropriate hardware. It should go without saying that quality hardware will help you save time and money in the long run. Of course, just when you thought you narrowed down your options, you'll need to decide whether or not to go with
concealed hinges
. Here are some of the main advantages of installing concealed hinges and why you should consider them the next time you order a
new interior door
.
Out of sight
One of the main perks of using concealed hinges is that you can completely conceal your door. If you want a door to completely blend in with the walls, you will need concealed hinges to create the right effect. It will also mean that you will need to make sure that your door is the same
style and color
as your walls. Remember, you don't need to use this great visual trick on
large doors
. For example, you can add a pantry door to your kitchen but keep it concealed to make the room look absolutely flawless.
Flawless look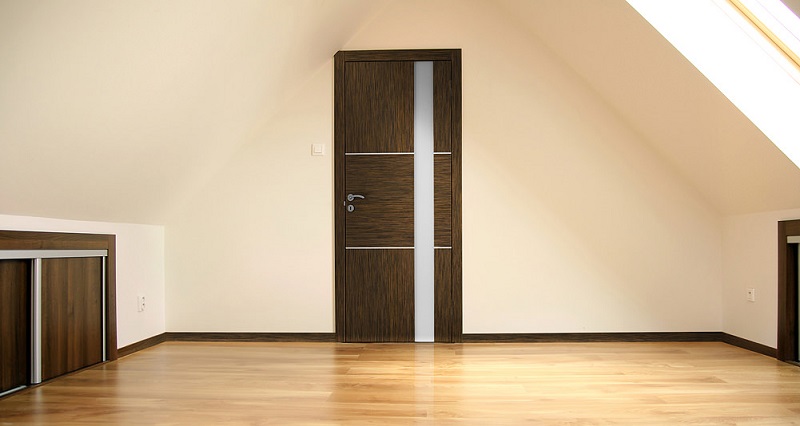 Sometimes your floor, ceiling, or even an entire wall can be slightly slanted. Even a minor slant can make a perfectly installed door look skew. So, instead of redoing your ceiling, floor, wall, or whatever is making the wall look skew, you can install a door with concealed hinges. Since the
hinges are not visible
, you will not notice that they are not perfectly perpendicular to the floor or ceiling. If you include the first tip, then you really will not notice if your door is not perfectly in line with the rest of the room. Remember, a door must always be level. If tilted in any direction, it might not open and close properly. The door will also experience additional wear and tear due to
poor installation
. Remember, these hinges can be used on
cabinet doors
and other doors too. So, no matter where you want to achieve stylish perfection, you can use concealed hinges to help do just that.
Easy to install
Unlike conventional doors with regular hinges, concealed hinges make installation much easier. Most of these hinges are made to clip on and off. You will not need an entire box of special tools and it won't take you hours to complete the installation. Just a few
basic supplies
and you can tell all your friends about how you performed the installation yourself! In so many cases,
doors
get damaged when somebody with experience attempts to perform the installation. With these hinges, however, installation is so easy that you'll wish you tried them before!
Easy to remove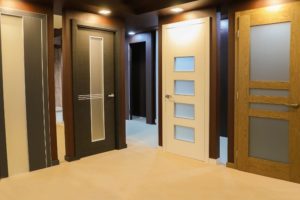 While we don't often consider the option of removing an
interior door
, it is something worth thinking about. If you have ever tried to move a large item like a wardrobe or bed in or out of a room, you will know what a struggle it can be. Even after opening the door completely, you might not be able to fit through. Even if you do squeeze through, there is a high risk of damaging the door in the process. Why risk damaging your luxurious and
elegant interior door
when you could remove it in less than a few minutes and set it aside somewhere safe? When you are done moving items, you can just pop the door back on and you're done! Remember, just like the rest of the door hardware, it's essential that you invest in quality concealed hinges. Although they make
installation extremely easy
, you would not want to have them replaced too often. Not only would this prove
expensive over time
, but it will also be frustrating and terribly inconvenient. Another important point to consider is whether or not your door will arrive prehung. If the
door is pre-hung
, then installation is even easier. You need only install the door frame properly before rehanging the door. When
installing the door
, you will need to make sure that it is level and straight. If any of the four corners are not properly aligned, it will result in the poor installation of the door. When the door is not properly installed, there is additional friction and more pressure on the hardware. When the frame is in place, simply clip the door in and you're all good! For the very best interior doors in Canada, contact
The Door Boutique
at
. We take great pride in bringing you the finest European styles as well as high-quality hardware and professional service. You can depend on our durable products and our customer-oriented team.
Comments are closed