Best Kind of Doors for the Summer
When we think about the best doors for our homes, we often think about our entry door, sliding doors, or patio doors.
Your interior doors also play an extremely important part in both comfort and style.
During the hotter summer months, comfort is especially important. Modern doors can help you do just that and more. Here's what to look for when shopping for the best interior doors this summer.
Perfect fit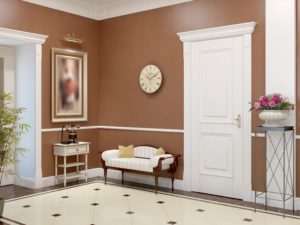 When you order an interior door for any room in your home or office, it's important that you make sure it fits perfectly. In order to make sure that you get the perfect size, you will need to take precise measurements of the opening available for the door. Once your new door arrives, it also needs to be
installed correctly
. If your door is not properly aligned, it will not close properly and it will also result in excessive wear and tear. When your doors don't close properly, it will also allow air to flow in and out of the room. So, if you have cooled down your office or bedroom, for example, and you want it to maintain a comfortable temperature, then you don't want cool air escaping at a higher than normal rate.
Insulation
All doors, even
modern doors
, will allow some air to flow through. However, this does not mean that they are all made equal. If your current doors are not doing much in terms of insulation, you could use a
replacement door
in order to improve your comfort. In addition, if you only plan on using air conditioning in certain rooms, then you can help keep costs down by insulating that room more effectively. Proper insulation helps maintain the temperature in a room and it offers a number of other great benefits too.
Durability
When shopping for
new interior doors
, you should always consider the durability factor. Take the time to establish whether or not the door is likely to buckle under pressure. Interior doors are often used even more than exterior doors. Yet, we invest in tough entry doors while neglecting the needs of each of our rooms. Think about it: you use your entry door when you enter or exit the property whereas you use interior doors whenever you need privacy in that particular room. It makes sense to invest in quality modern doors for the interior of your home or business because they are made to withstand regular use.
High-quality materials
Different materials
react differently to various weather conditions. In the summer, the heat makes various materials expand while, in the winter, they will contract. Even if you use air conditioning, there are bound to be moments when your AC is not turned on and your home warms up beyond your comfort limits. You do not want doors that are easily affected by natural elements. Excessive expanding and contracting will leave your door out of shape and it will no longer close perfectly. As previously mentioned, this causes excessive wear and tear while also allowing cool air to escape.
Conductivity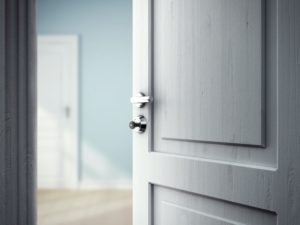 Different types of materials conduct heat at a different rate. For example, the soil heats up faster than water. If you want interior doors that will not absorb the summer heat and thereby heat your property, it's best to look for those made from materials with
low conductivity
. Wood and aluminum are both examples of materials with poor conductivity.
Remember, just as these factors benefit your home or office during the summer, they can be just as beneficial during the winter! While they keep the summer heat at bay, they will also help to keep your property comfortably warm during the colder months of the year. Just another reason to invest in
quality modern doors
for your business or home. It's also advisable that you purchase your interior doors from a reputable supplier who is willing to back their products. A
professional door installation
is also a good option because you might not be able to tell if your door is perfectly straight. An expert can use specific tools and experience to fit the door properly. However this does not always mean that the door will be in line with the walls. Sometimes the walls of a structure are not absolutely straight and corners are not at a perfect 90-degree angle. All of these factors need to be considered in order to install any door perfectly. For the best modern doors for your home or commercial space,
contact The Door Boutique at
. Our unique European designs will not only add style, but our doors are also made from highly durable materials. We stock a wide variety of styles and colors to suit every room. We also stock high-quality hardware that will make your doors even more luxurious.
Comments are closed