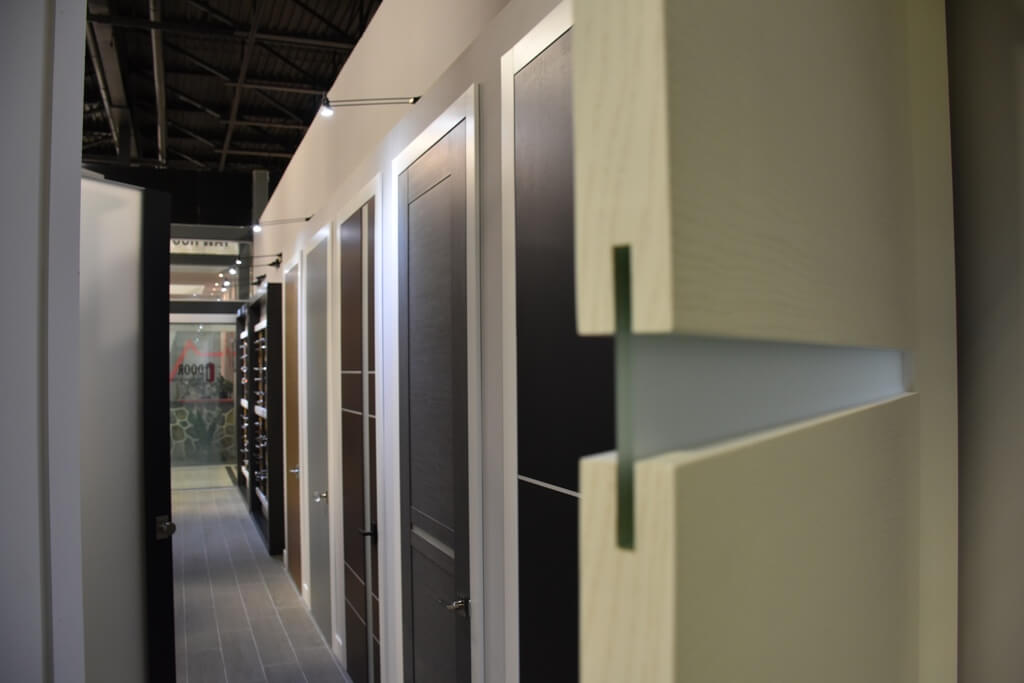 Quality Doors for Your Home
When shopping for interior doors Oakville, quality is of utmost importance. At The Door Boutique, we understand this need which is why quality is our top priority. Each of our modern interior doors is made from the very best materials. This is to ensure that your doors stand the test of time even with frequent use. The durability of our products makes them suitable for both residential and commercial settings. No matter where you plan on installing a new door, our modern designs are an excellent investment.
If you have a child or children, you will know just how often doors are opened and shut. A low-quality door will buckle under the pressure of frequent use whereas our products are made to last. In commercial settings, your office doors may also have to endure regular use which is all the more reason to invest in quality. Our hardware is also made according to the highest standards to ensure quality and durability. So, just as your door will stand the test of time, so too will your door handles, hinges and other hardware.
Some might wonder why interior doors need to be so durable. Quality doors made from the best materials ensures that you will not need to replace your doors too often. Cheap interior doors might sound like a good idea at first. However, it will not be long before they need to be replaced. What this means is that you can easily end up spending significantly more if you choose supposed cheap doors. Regular replacements mean that you will spend small amounts more frequently and it can add up quickly.
As for the actual door replacements themselves, there is a reason why we prefer not to change our interior doors too often. Whenever you have to remove a door and fit a new one, there is bound to be a mess. Especially during the process of removing the old door. Damage to the walls surrounding the door may occur and they will need to be patched up as well. In the end, this inconvenience makes a quality modern interior door Oakville residents' top choice.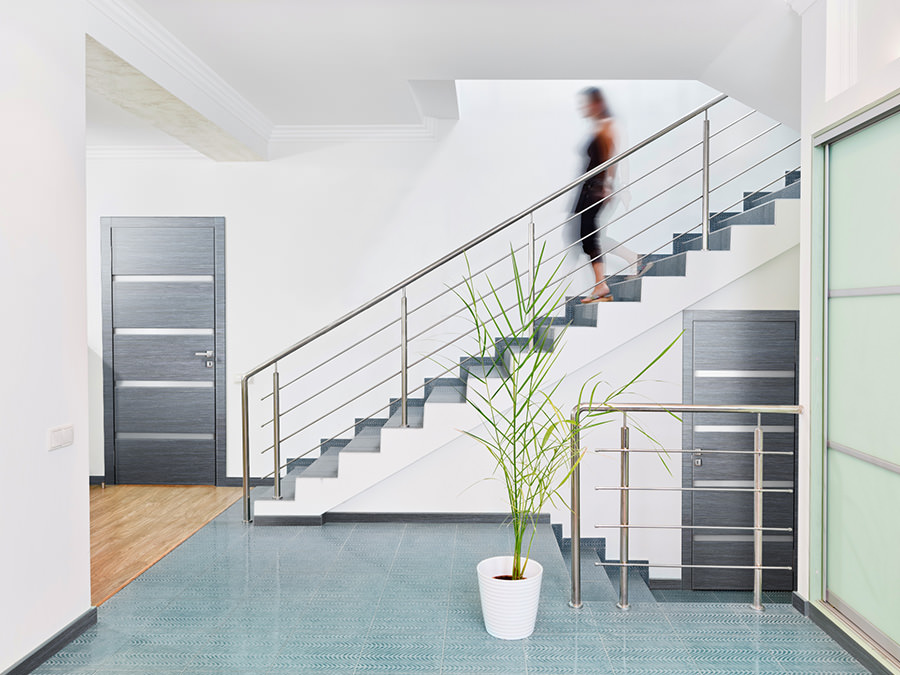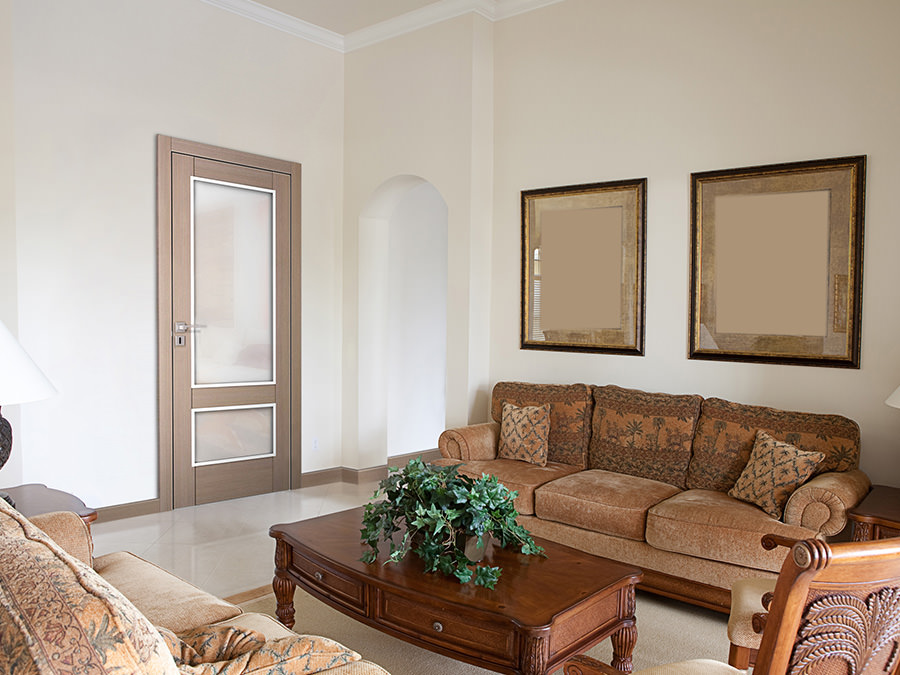 Impressive Variety
If you are tired of the same old doors that you see in so many Oakville homes, then you've come to the right place. The Door Boutique has dozens of amazing designs that will transform your home and completely change the way you feel about entertaining guests. When your home looks its best, you are bound to feel a great sense of pride. Don't be surprised if your guests ask you where you got your interior doors. You could very well start a trend in your neighbourhood.
Just in case you are worried about our doors suiting your specific needs, we offer several sizes. If you are planning on making the doorway larger to accommodate a bigger door, we recommend that you consult an expert regarding the structural safety of this change. If you would like to install a smaller door, this is usually fairly straightforward and you will only need to fill up the gap once the installation is complete. Accurate measurements must be taken before ordering any door. This is to ensure that the door will fit properly and you will not need to make any structural changes. If you are unsure about the best size for your needs, contact our team for expert advice.
Hardware to Match
When searching for interior doors Oakville, it's important to make sure that you look for quality hardware too. Even if your door is still in relatively good condition, cheap hardware can let you down and result in significant damage. Replacing hardware on your doors is not always an easy task because the holes in your door may not line up with those of the new hardware. All of our hardware lives up to the same high standards of our doors. This is our way of ensuring that our doors will really last.
In keeping with our commitment to providing a variety of products, we also stock a great selection of hardware items. Whether you prefer doorknobs or door handles, we have dozens of models in various colours and designs. If you are trying to create a specific theme in one of your rooms, the hardware you choose can help bring it all together.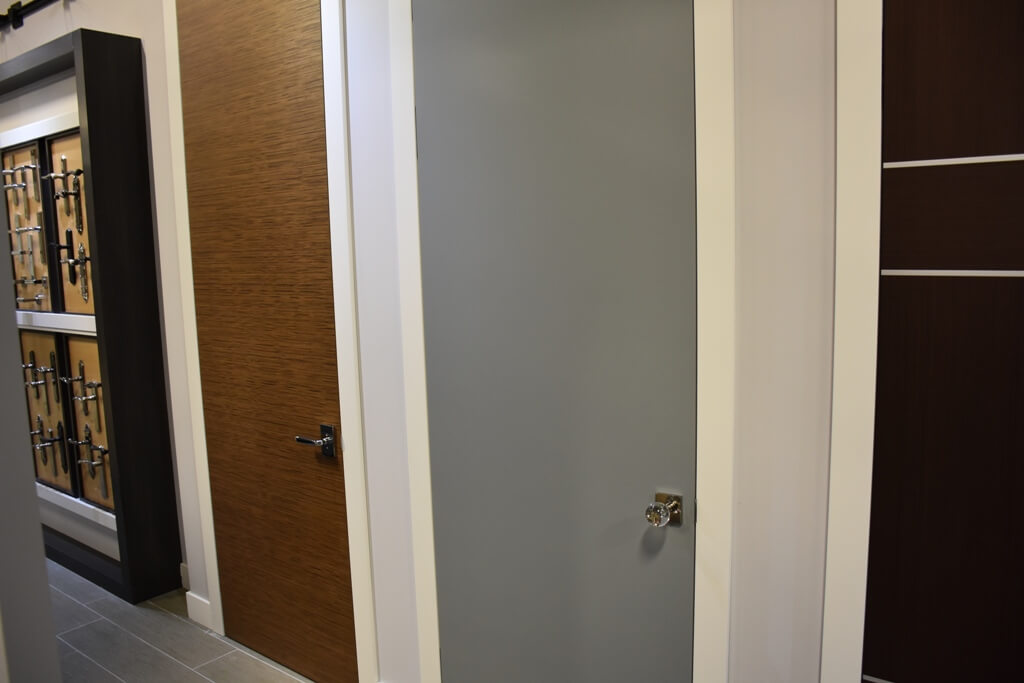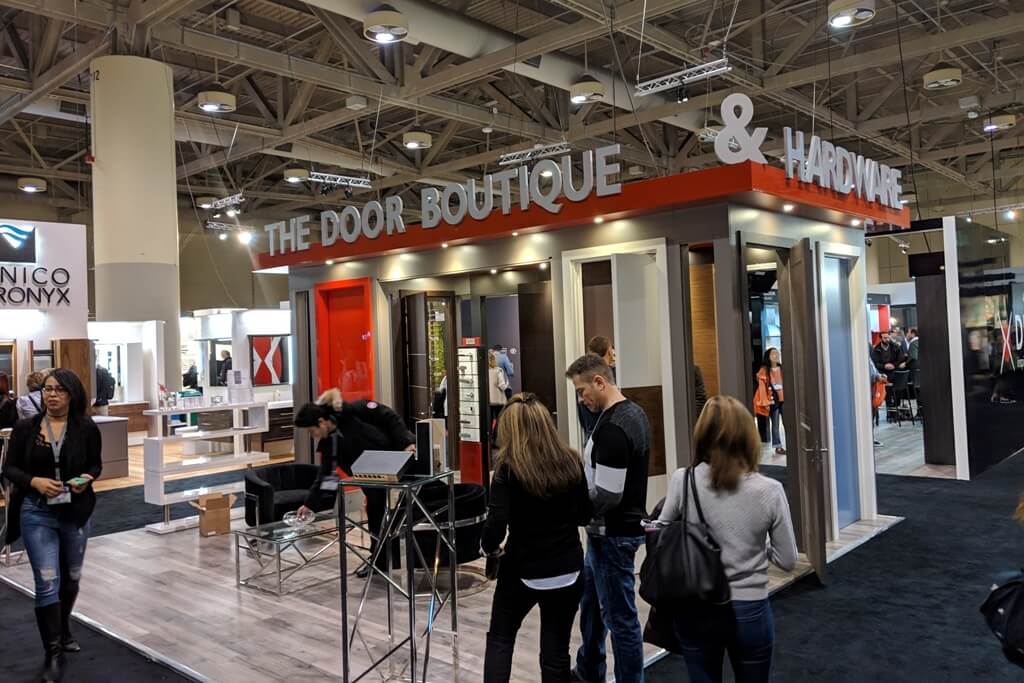 Trending Interior Doors
When you order from The Door Boutique, you are welcoming European style into your home. It is the subtle sophistication of our modern interior doors that makes all the difference. Simple, sleek and clean designs suit just about any decorative theme or colour scheme. Suitable for home and business use, our quality products are a practical way of investing in your Oakville property.