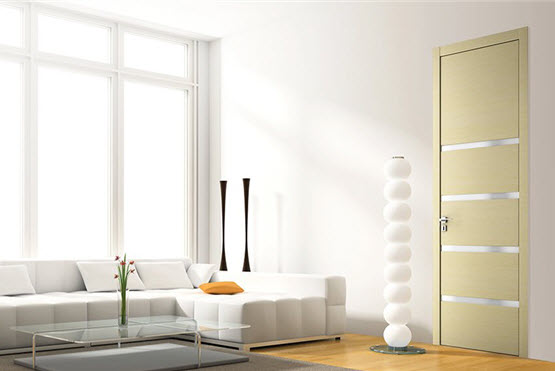 Update Your Home with Modern Doors
If you are looking for the perfect way to give your home a fresh new look without spending a fortune, you need modern interior doors. Our contemporary designs at The Door Boutique will transform any room in your home and help highlight its best features. When you search for interior doors Mississauga, you will come across a few options. What makes our designs so unique is the fact that they embrace elegant European style. Our modern door designs will set the tone for the rest of the room.
When you choose a contemporary interior door, you can rest assured that it will not go out of style anytime soon. Simple, sleek and minimalist designs are easy to match with any type of décor and they will not appear dated after a few years. The more detailed the door, the more likely that it will go out of fashion and require replacement if you decide to redecorate the room. Simple modern style has been in fashion for years and will remain a top option for many more years to come.
While the style of our modern doors does much to change the aesthetics of a room, the colour you choose is just as important. Each of our modern interior doors Mississauga is available in several colours. When selecting a colour, the first choice you need to make is whether or not you want to create contrast. If you want your door to stand out, you should consider a very dark door in an otherwise light-coloured room. If you want the door to almost blend in, then you should select a colour similar to that of the walls. You can also consider matching the door colour to that of your furniture if possible.
From the moment your guests enter the room, they will be instantly impressed by the stylish design and quality. To make your doors look even more attractive, it's important to select the appropriate hardware. Our door handles, door knobs and other hardware are made from the most durable materials to ensure that they don't let you down. The right hardware can make all the difference in terms of functionality and appearance.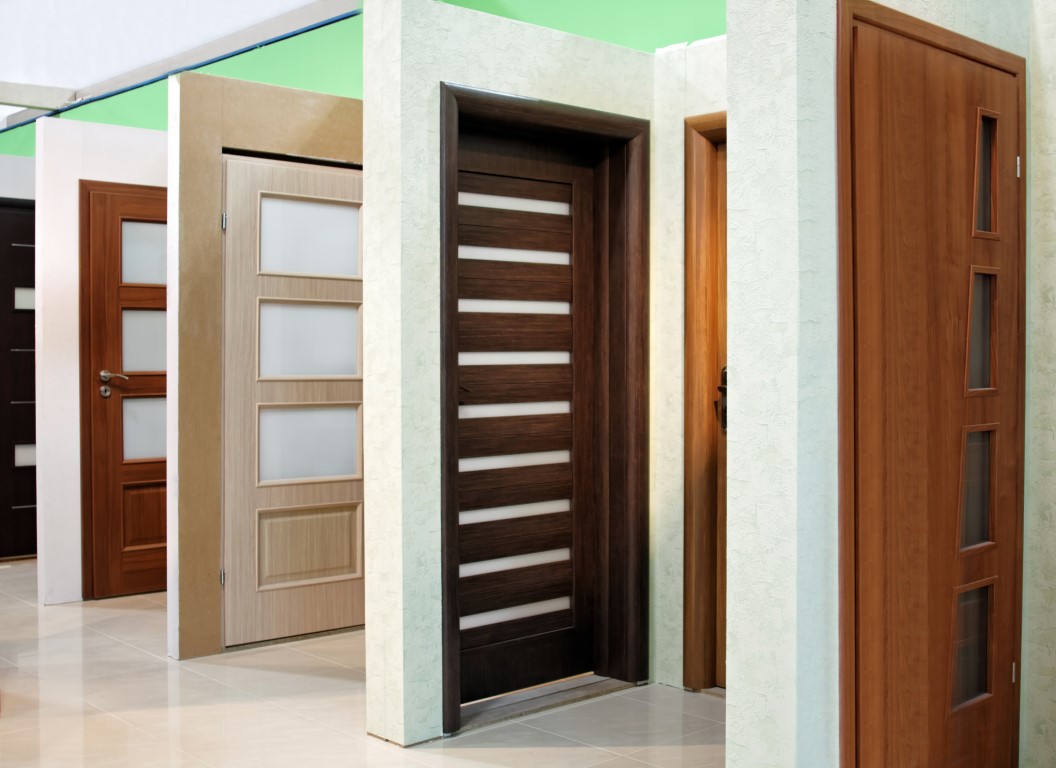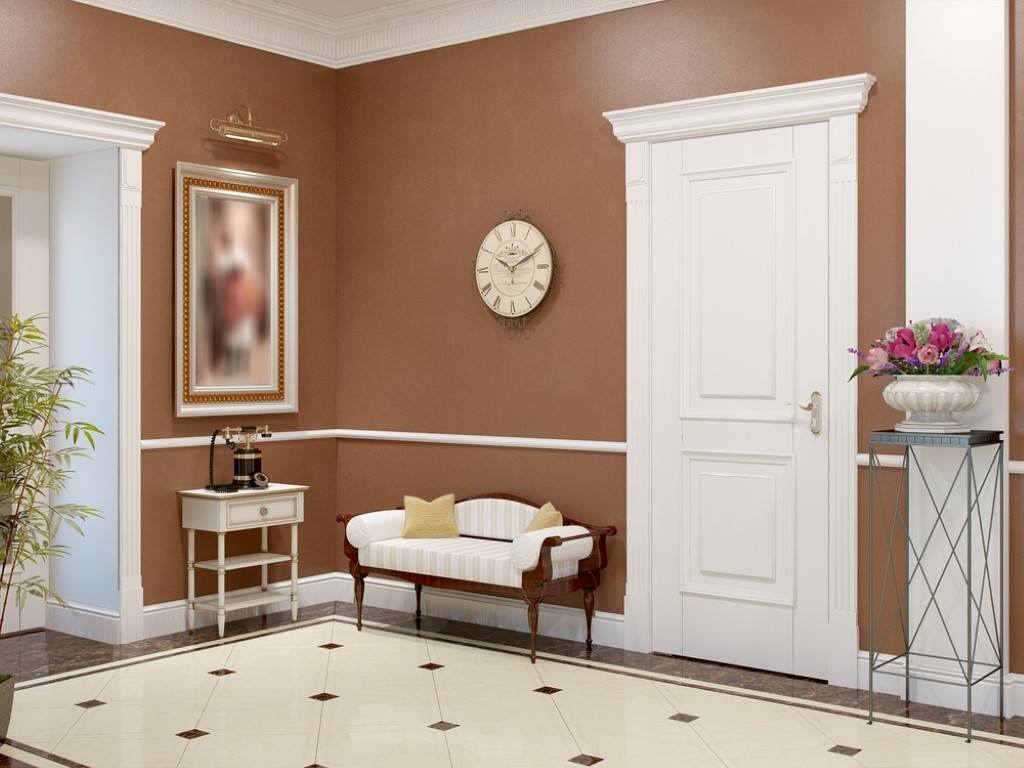 Avoid Cheap Modern Doors
During your search for interior doors Mississauga, you will come across a number of designs and various prices too. Cheap interior doors might sound like a good idea at first and they might look alright too. The reality is that these doors do not last as long as we would like them to. They are far more susceptible to damage and they are not made from the same high-quality materials. When your door starts to look worse for wear, it will need to be replaced and this means that you will suffer even more inconvenience.
The first major inconvenience is the fact that you will have to remove the old door before the new one can be installed. During the removal process, damage can occur to the walls and you will need to repair the damaged areas once the new door is installed. Another disadvantage is the fact that frequent door replacements will end up costing you more in the end. Several cheap door replacements can easily cost more than a single quality interior door.
European Style in Your Home
Our designs at The Door Boutique are elegant and contemporary. We offer a variety of sizes and styles to suit all needs. Bifold interior doors are hinged together and mounted from a track. They fold into each other and they are excellent for kitchens and closets. French interior doors are effective for making a statement because they are larger and they add a sense of opulence. They are best for larger spaces like living rooms or larger offices. Flush doors offer a classic and modern touch to the room thanks to their simple design. They are also usually the most affordable option.
These are just some of the most popular options for modern interior doors Mississauga. We offer several sizes to fit your home perfectly. Before placing your order, it's important that accurate measurements are taken in order to ensure a perfect fit. If you wish to install a larger door than the current space allows, it's best to consult with a professional first. You need to make sure that structural modifications are safe before you begin knocking out parts of the wall.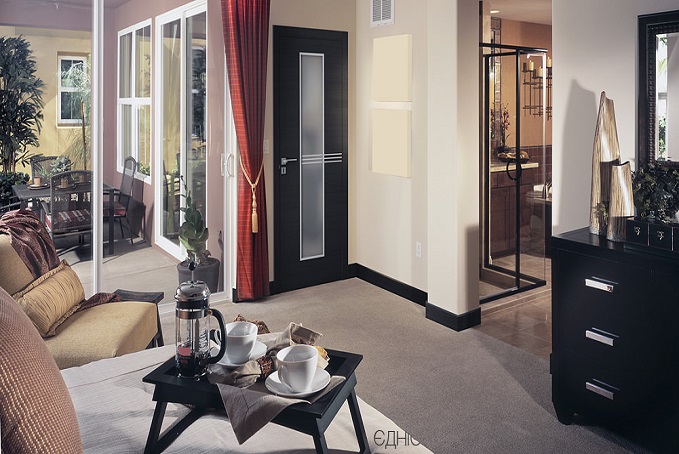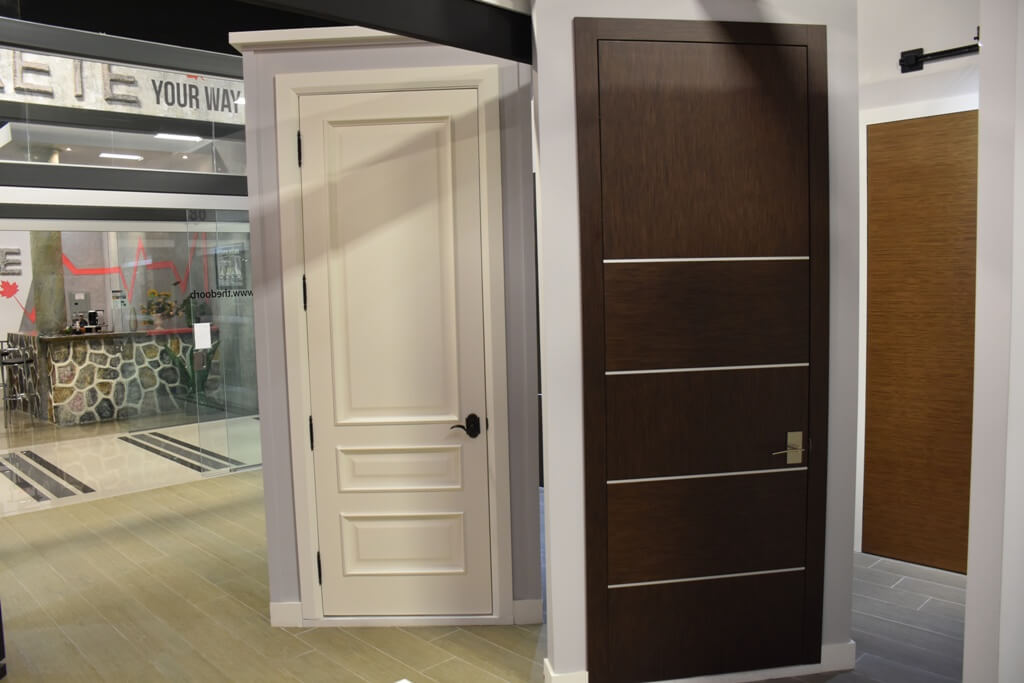 Modern Interior Doors for Every Home
No matter the style of your home or your personal preferences, The Door Boutique has something for you. The variety of colours, designs and hardware options make it easy to personalise your interior doors. Your contemporary modern doors will not only improve the way the room looks, but also the way you feel about spending time at home.