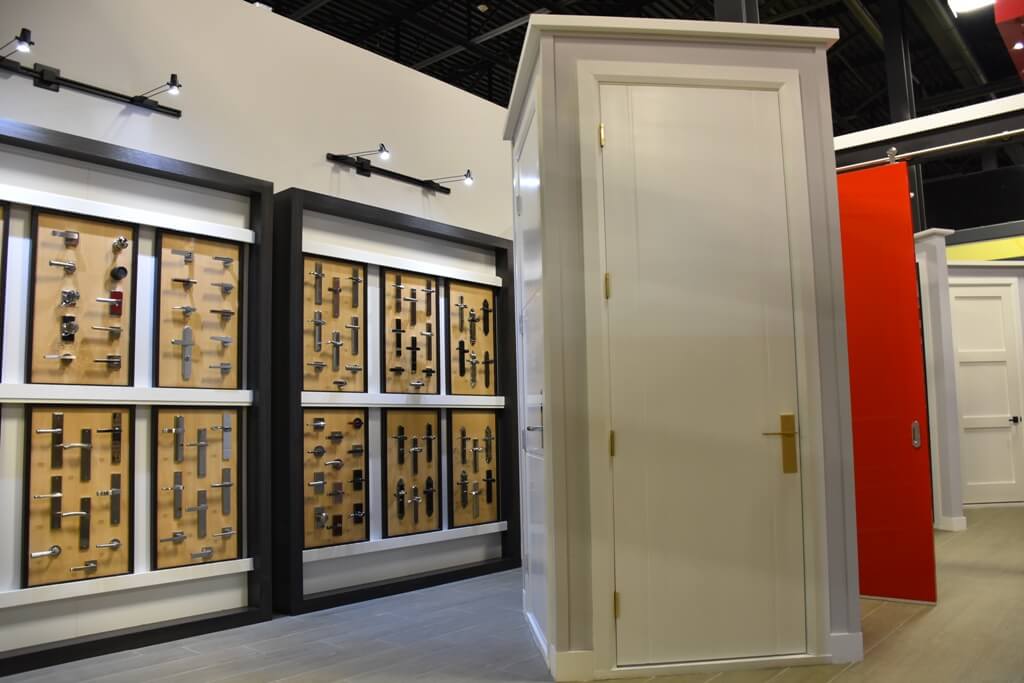 European Style for Markham Homes
Your search for interior doors Markham, you will come across several options. The most important thing to remember when shopping for interior doors is that they are not all made equal. Our modern designs are loved for their minimalist style. This sleek appearance makes them versatile and suitable for many different settings as well as all rooms in your home or commercial space.
Each of our designs is inspired by a popular European city like Paris, Rome and Monaco. Each of these famous cities has something unique and special. When you want to add European style to your home, our contemporary interior doors will help you achieve the perfect look. In addition, by keeping our doors simple, they are that much easier to maintain. Doors with plenty of detail are known to gather dust and cleaning each groove and crevice is time-consuming and painstaking. Not to mention the fact that these intricate designs will become dated and less fashionable within a few years.
Some people still underestimate the amazing difference new interior doors can make. By choosing the right door for each room, you can completely transform the space. Whether you are looking for a door that will have a dramatic or more subtle impact, we have it all. Our doors are not only for residential use but also in commercial settings. If you want to make a lasting positive impression on your clients you need your business to look its best. Part of doing so is by replacing old doors with modern interior doors Markham locals love.
If you are worried about choosing a door that will suit your colour scheme, we have something for everyone. Our doors are available in various lovely neutral colours that are extremely versatile. So, even when you want to redecorate the room, you will find it easy when you have one of our stylish doors installed. If you want all of the doors in a particular part of your home to be identical, this can also be done. Since they are so easy to match with various colour schemes and designs, you can choose a single door design for several rooms. This helps maintain the perfect flow from room to room.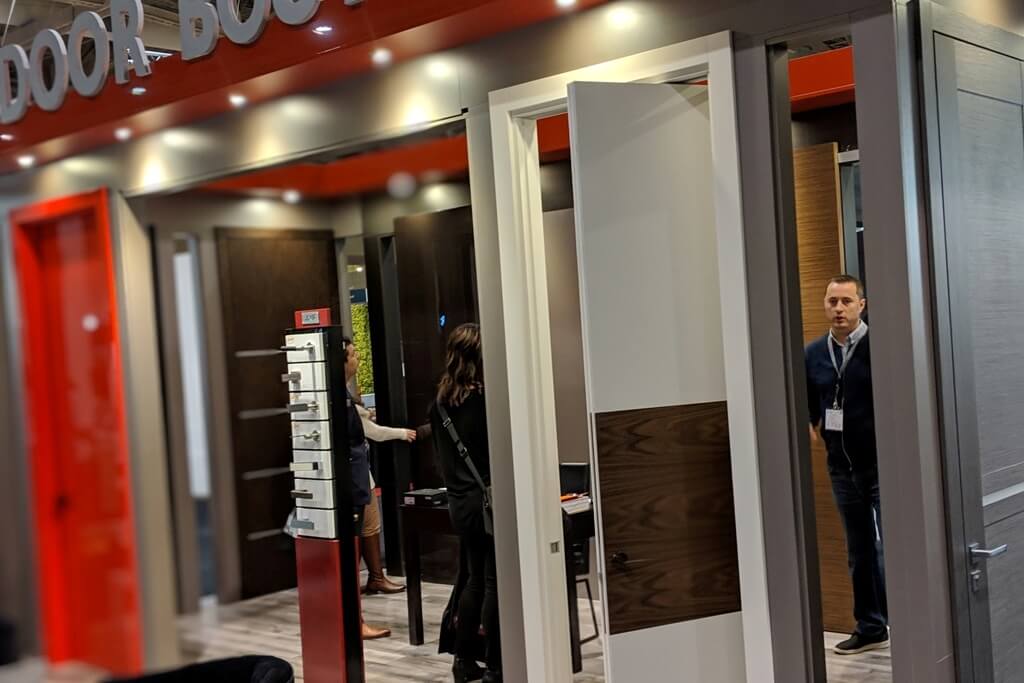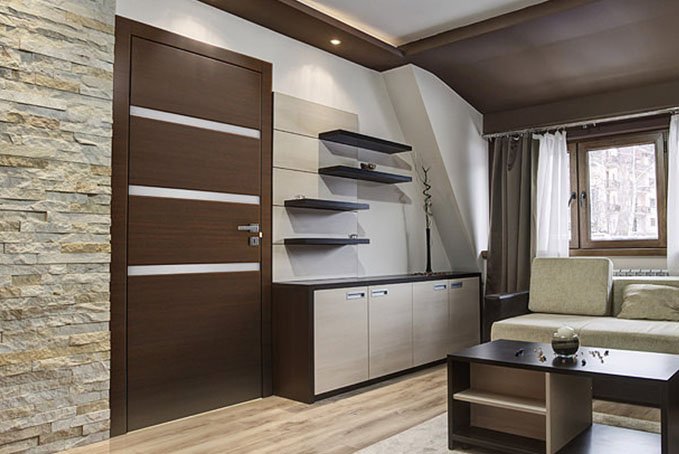 Versatile Modern Designs
As briefly mentioned, our interior doors are available in several colours. A darker door in a very light room will create a lovely colour contrast. If you choose a door that is black or almost black, you might want to include some black furniture in the room while keeping most of the other décor light in colour. White walls, ceilings and light-coloured flooring will really help that dark door stand out. When you add a black coffee table and TV stand, for example, you help bring balance to the room.
Each of our designs has its own special something to offer. Whether you are in search of a vibrant design or something more subtle, we have something to suit everyone's preferences and needs. Some of our designs are a bit more intricate than others. Some of our doors are especially simple which makes them extremely popular. Years ago, many people wanted to incorporate as much detail into their décor as possible. Today, it's all about the 'less is more' approach. Minimalist designs are easier to maintain and they are the kind of style that will stick around for many years to come.
Customised Door Designs
Ordering a modern interior door Markham does not mean that you have to settle for whatever you can find. At The Door Boutique, we offer our clients plenty of choice in the matter. Not only do we want you to be happy with your new doors today, but also after several years. Our interior doors are available in various sizes. It is important to make sure that the space for your new door is properly measured before placing your order. If you need professional advice, our team is happy to assist.
Remember, it's not only about the door itself. The hardware you choose can make or break the design. We offer a range of quality hardware for your interior doors. Whether you prefer door knobs or handles, we have a number of fabulous styles from which to choose. Like our doors, our hardware is all made from the best materials in order to live up to our quality standards. Durability is not only important when it comes to the door itself, but it also extends to all other parts that keep the door operating smoothly.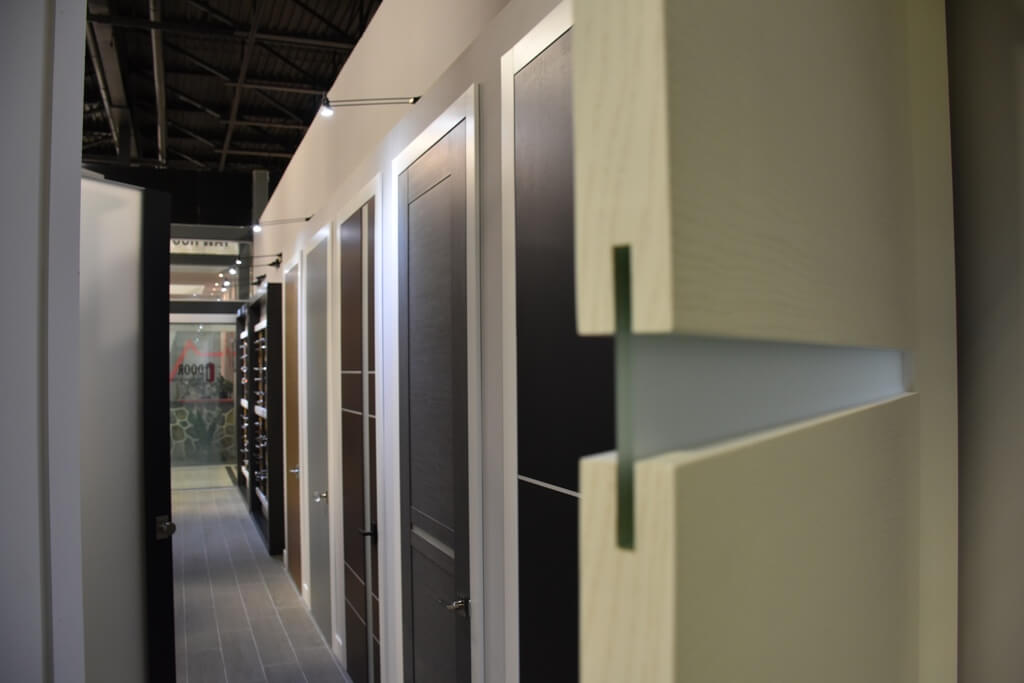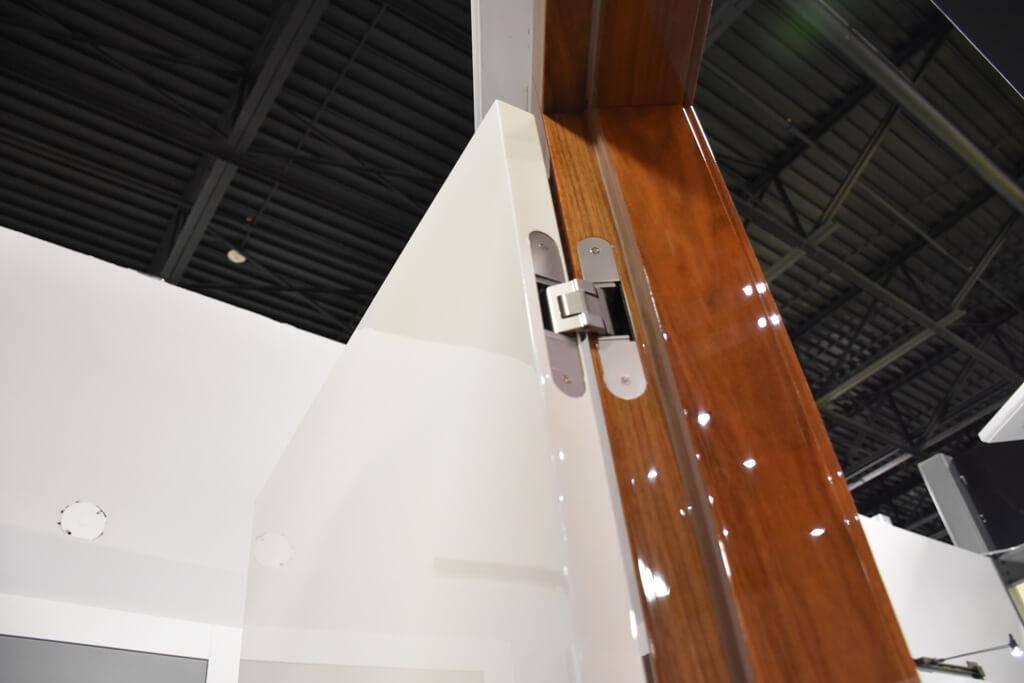 Save on Modern Doors
While we do not encourage the installation of cheap interior doors, we do encourage our clients to be careful about what they choose and how much they spend at the end of the day. The reason being that cheap doors simply do not last as long. This means that you will end up replacing them more often and, over time, you will spend more. If you want long-term savings, choose our quality interior doors instead.