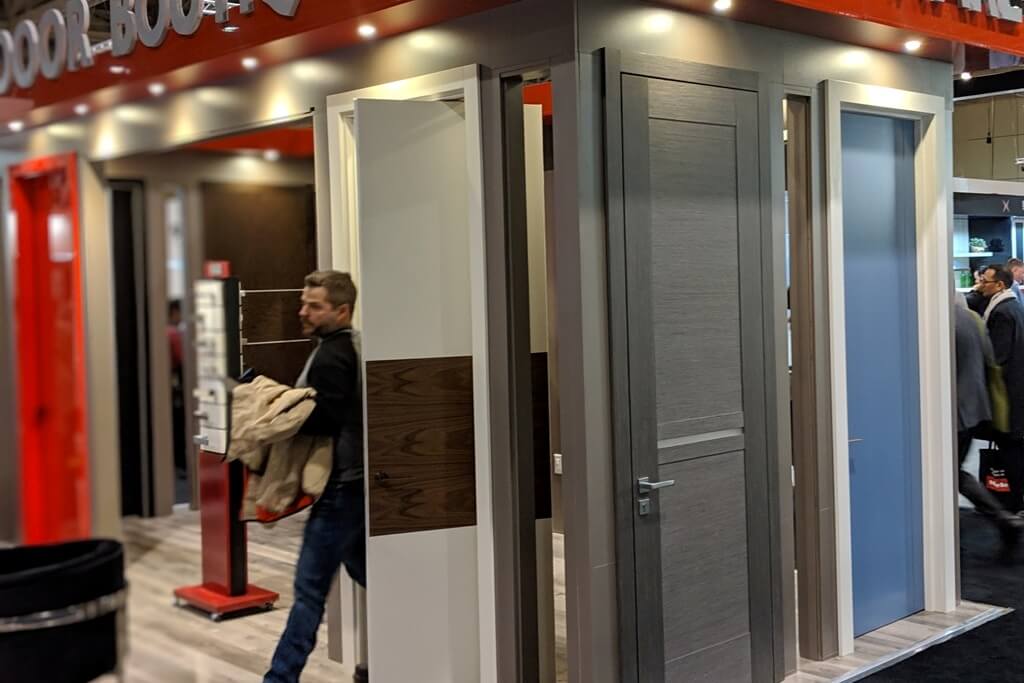 Trendy Interior Doors
Interior doors have come a long way over the years. They are no longer just a practical addition needed in every room. Modern interior doors Hamilton offer the benefits of quality and style all in one beautiful package. We decided to opt for designs that are of a minimalist nature. In other words, we chose European styles because we knew from the beginning that these are the kinds of doors that will not simply go out of fashion in a few years. Whether you are planning on living in your current home for many more years or you are thinking of selling in the future, our interior doors are a great investment. Not only will you enjoy being in the presence of such elegance, but it will also help boost the appeal and value of your home.
When you take a moment to consider past designs, you will most likely imagine doors with a great deal of detail. In the past, such detail was considered classy and even opulent. It reflected the sophistication of the property owner. Today, however, we lead such busy lives that we tend to crave the simple things when it comes to interior décor. Minimalist designs became and have remained popular for years. In addition, this trend is showing no signs of slowing down.
Apart from the design of our doors, neutral colours also make them truly timeless. Every year we see new colour fads come and go. There are many people out there who decorate and redecorate their homes almost every year just to keep up with the latest trends. These changing trends can easily leave you broke and with very little to show for it. Our contemporary interior doors Hamilton have the kind of style that will not simply fade.
Granted, style is not the only important feature when it comes time to choose interior doors. You also need to consider quality which ties in with value for money. Installing a cheap door might seem like a good idea at first. However, after just a few short years, you are bound to wish that you had opted for the quality interior door. At The Door Boutique, our doors and hardware are all made from the best materials to ensure that they stand the test of time and look great for many years. We have the interior doors Hamilton residents love.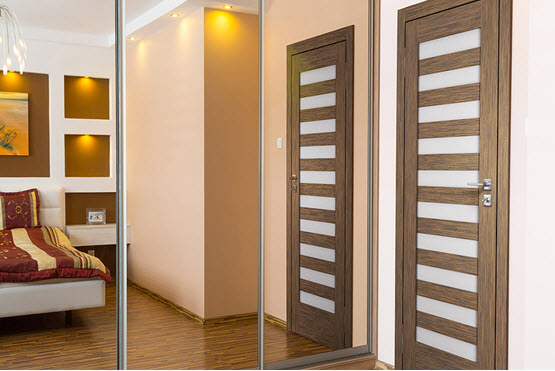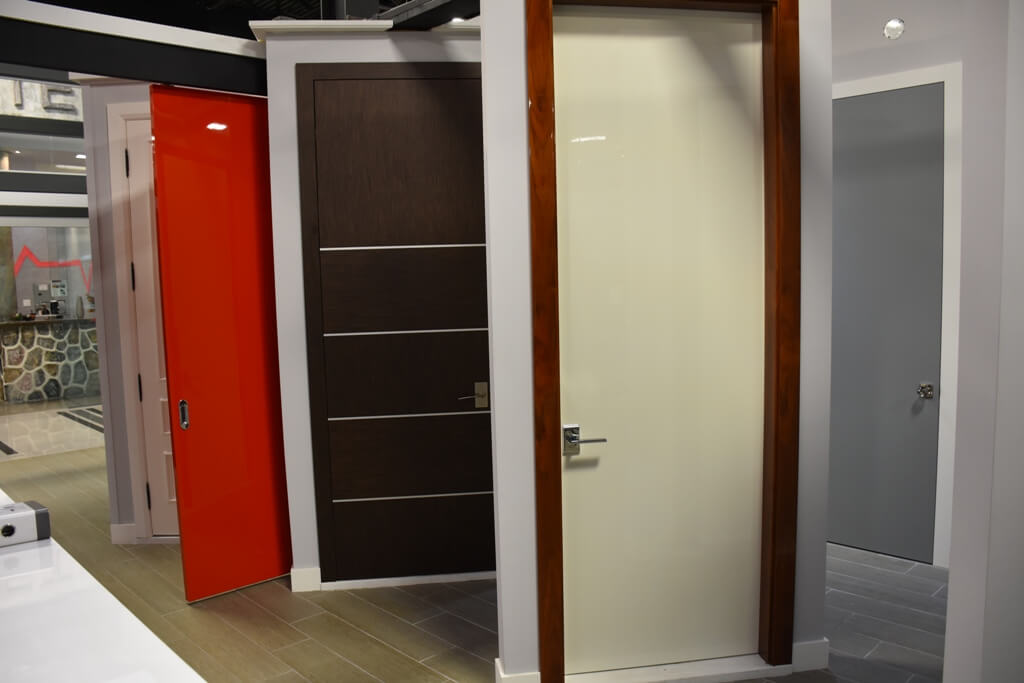 Contemporary Doors for Your Home
Our interior doors are an excellent addition to any room in your home. Whether you need to improve style and privacy in your bedrooms, home office or any other room, our luxurious doors are perfect. When you install stylish doors, it will change the way you feel about your home. It will also change the way you feel about spending time at home. If you love the space in which you live, you will also be that much more inclined to entertain friends and family.
All home improvements affect the value of your property. When you replace something that is old or broken, it helps maintain or even boost the value of your home. Interior doors are an excellent example of the kind of change you can make that will make your property more appealing. If you are planning on selling in the near or distant future, great interior doors can really make all the difference. A potential buyer will always consider what they need to replace or repair when moving into a new home. If they do not need to replace any doors, this will certainly count in your favour.
Modern Doors for Your Business
Our modern interior doors are not only for homes. You can use them to improve the look of your business too. The right décor helps create the right positive image for your business and it can also help encourage trust on your clients' part. When you want to make a good impression, you need the right décor. Minimalist designs are best because they look great without attracting too much attention. They are the subtle detail in the room that makes all the difference.
When welcoming somebody into your office, the first thing that they will see is the door. The way that the door makes them feel will determine a lot about what follows during your meeting or discussion. An old or damaged door will not inspire much confidence or trust. A new, modern door will help you put your best foot forward. Remember, even if the rest of your office looks fantastic, the door alone can ruin the entire design. Some clients might even take it as a sign that you do not care all that much about your business. If you aren't willing to invest in your property, how can they trust you to care about them? Replace your old interior doors with new, modern designs and you will notice how it positively affects you, your staff and your clients.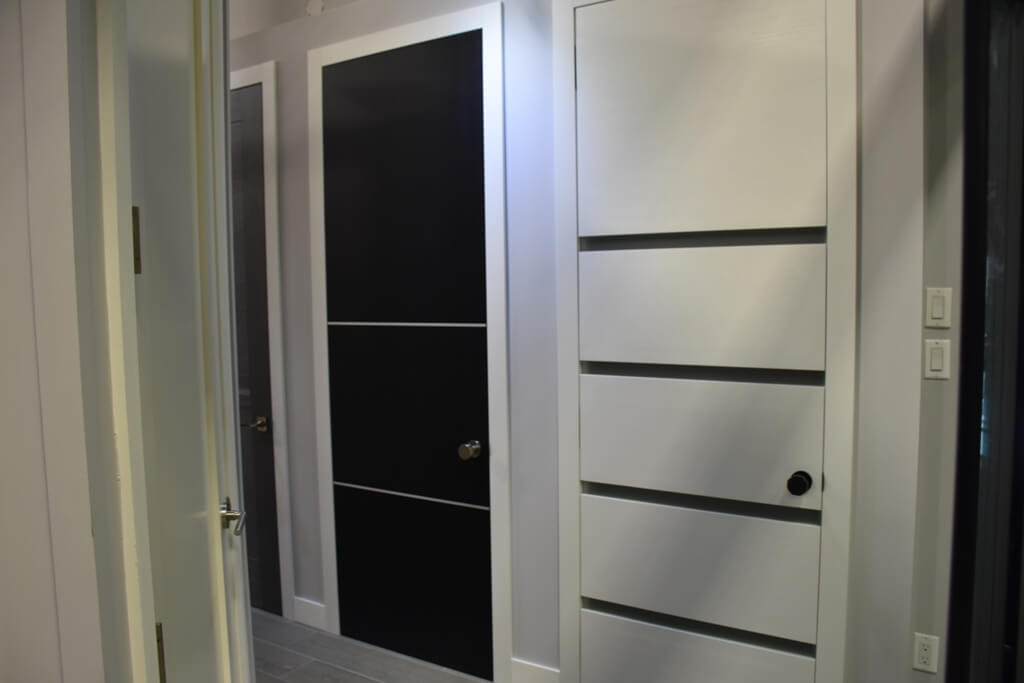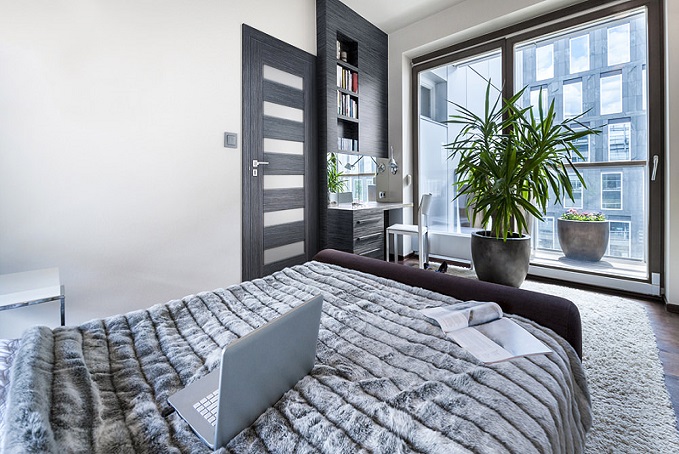 The Very Finest
At The Door Boutique, only the very best will do for our customers. Your satisfaction is our number one priority. This is why we focus on providing each of our clients with the finest contemporary doors in Hamilton. Each of our doors is made with the best quality materials. Not only does this ensure that they are extremely durable, but the simple style will not give your room a dated appearance after a few years.