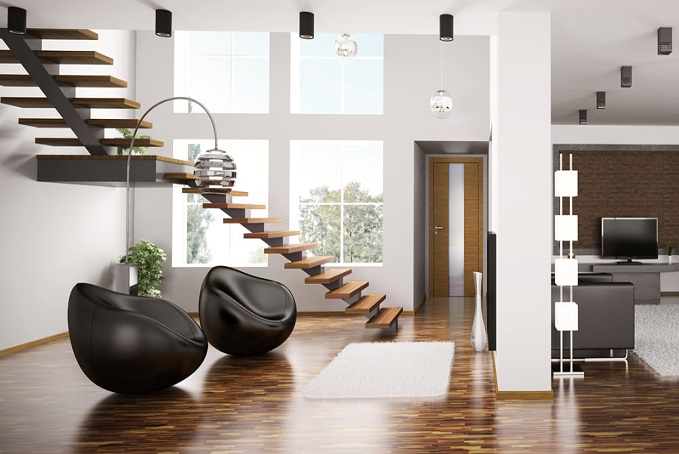 Beautiful Brampton Doors
Stylish interior doors make all the difference when it comes to your décor. An old or damaged door can make the rest of your home look neglected. If you run or own a business, you also need to invest in the appearance of your offices since they can make or break your company image. In personal and professional settings, modern interior doors can give the room that special touch of class that it needs to really stand out.
One of the main decisions you will need to make when shopping for interior doors Brampton is the colour. We have a wide variety of colours that make it easy to find the perfect fit. If you want your doors to make a bold statement, you should consider darker shades. If you want a more understated style, lighter colours are usually the best option. No matter the look you want to create, our modern interior doors Brampton will help you make amazing improvements.
One of the main concerns when installing a new interior door is whether or not it will prove flexible in terms of style. In other words, if your door is still in near perfect condition after several years and you wish to redecorate, will it suit your new colour scheme? Simply put, if you choose a neutral colour or basic colour, it will be the most versatile investment you can make. We are proud to offer a wide variety of colours that look fabulous no matter the theme of the room.
If you choose a door that is a similar colour to the walls and ceiling, you can easily redecorate with furniture, fixtures and flooring in just about any colour you like. When the door blends in somewhat with its surroundings, you can even go a little wild with patterns in the room. For a more dramatic statement, you could add a darker door. Keep the rest of the room simple and try to incorporate at least one item in a similar colour, like a coffee table. You can easily change the rest of your furniture without having to replace the door.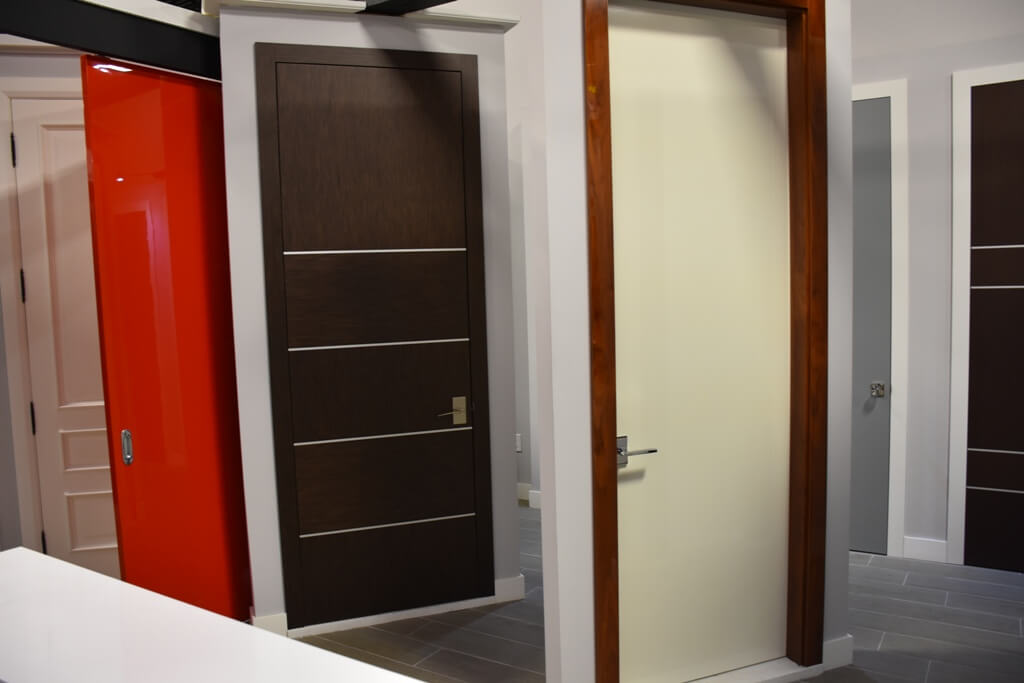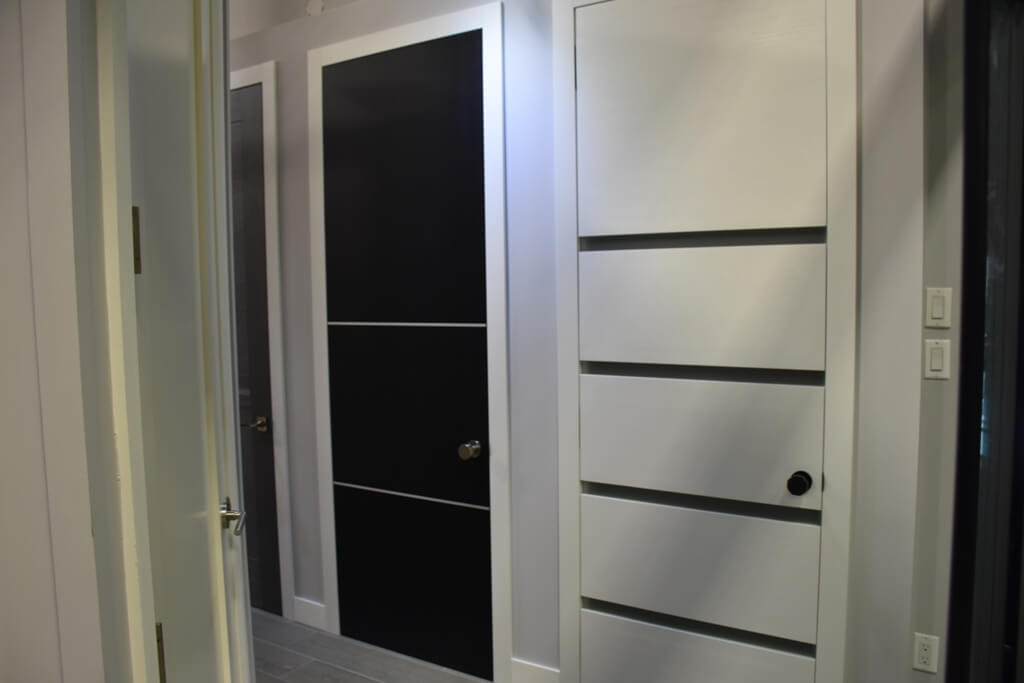 Why Choose Quality Interior Doors?
When investing in anything in your home or business, quality is one of the most important factors. Our contemporary interior doors are made from the very best materials and according to the highest standards. Nothing less than the best will do for our clients. Our products have been put to the test in order to withstand even the most frequent use.
Our modern interior doors Brampton are loved for their simple elegance. By keeping the designs simple, they appeal to so many more property owners. They are also extremely versatile and will still look great even if you decide to give the room a makeover in another few years. The clean lines of our designs also mean that they will not go out of fashion anytime soon. Doors with plenty of detail tend to enjoy short-lived popularity whereas our designs are here to stay.
Elegant Inspiration
Europe is known for being at the forefront of fashion, style and décor. Not only is this true in the textile industry, but interior design as well. With our modern interior doors, you can add a touch of European class and enjoy the practical benefits of a new door too. Keep up with the leading trends in Canada and the world when you choose The Door Boutique.
If you are wondering about installing different doors in various rooms of your home, our wide range has something for everyone. Many people like to maintain a sense of consistency by fitting all bedrooms with the same doors. While this might sound rather generic, it's good to know that the colour scheme and décor in each room while ensuring that even the same door can take on a whole new look.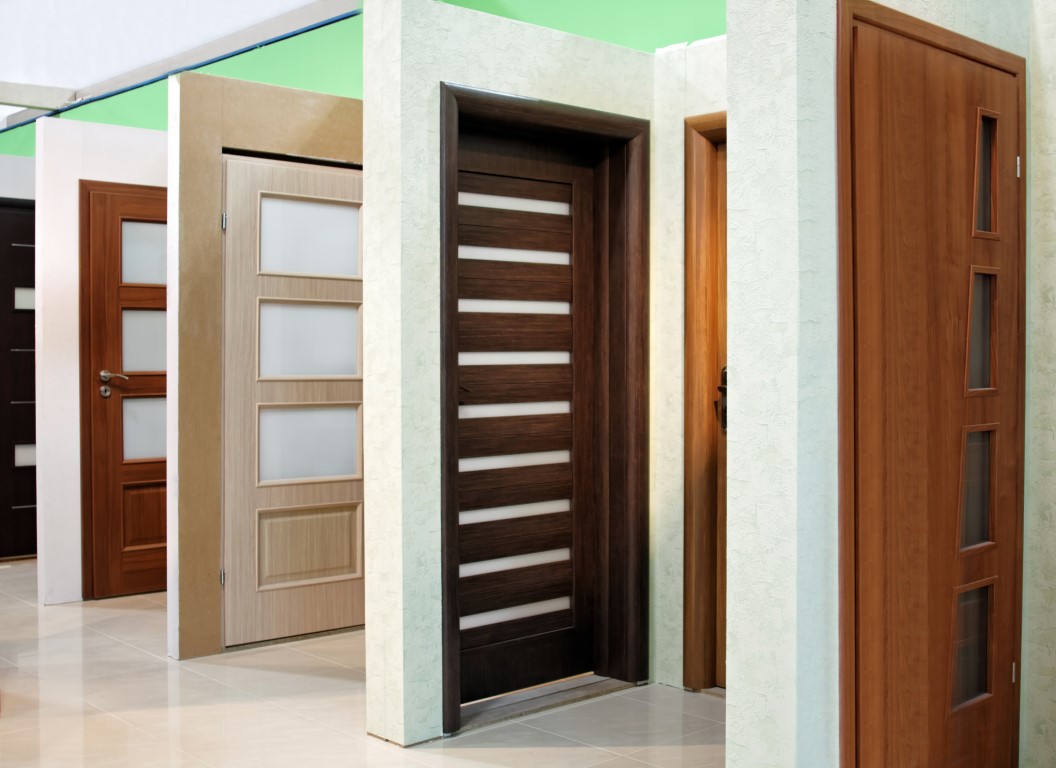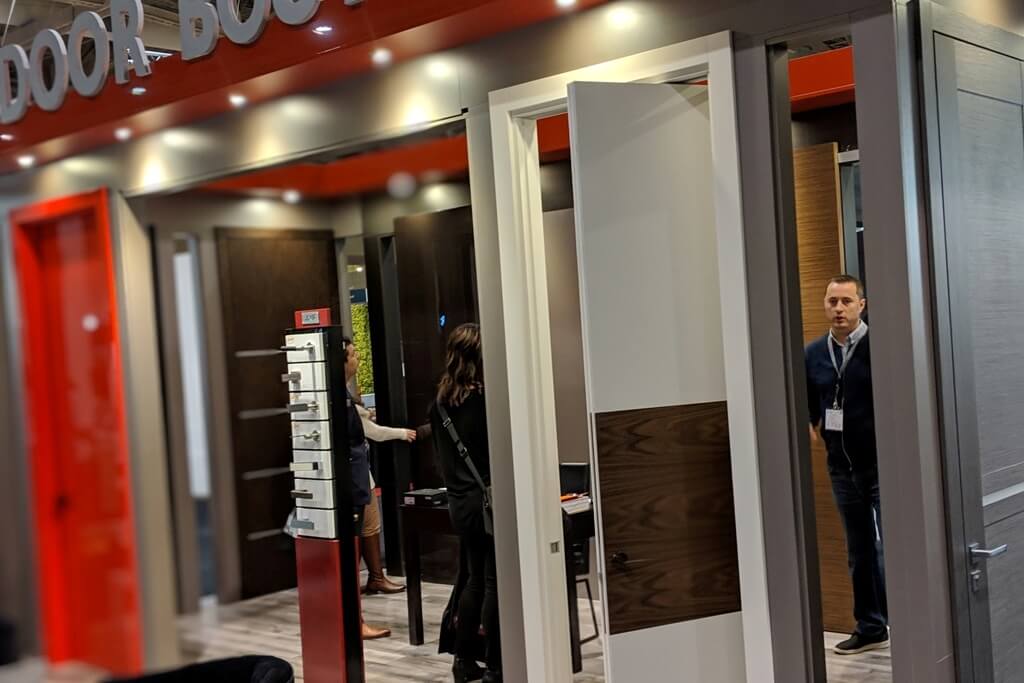 Latest Designs
Take a look at the latest designs that we have to offer today. When installing our contemporary interior doors Brampton homes become the talk of the neighbourhood for all the very best reasons. Take your interior décor to a whole new level and enjoy the durability that comes with quality doors. Our promise of quality is not limited to our doors alone. All door handles, knobs and other hardware are also made according to the very highest standards to ensure that they withstand frequent and regular use.